Promotional Package 3 Nights
The program includes:
Lodging for 3 nights with breakfast ? Transfer Center
01 Regular City Tour through the Historic Center of Paraty - Duration 1: 30h
01 Schooner tour through the bay of Paraty with 4 stops for snorkeling and lunch on board (optional), duration of 5 hours.
01 Ecological Tour to Trindade, duration of 06 hours.
Package price per apartment: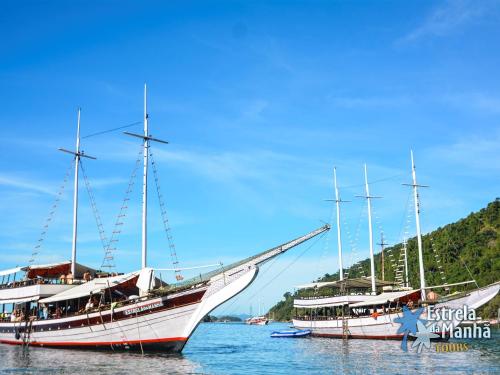 Low season
Apto Standard ground floor:
SINGLE / DOUBLE: R $ 780,00 or up to 10x R $ 78,00
TRIPLE: R $ 990,00 or up to 10x R $ 99,00
Apt Standard Upper floor:
SINGLE / DOUBLE: R $ 880,00 or up to 10x R $ 88,00
TRIPLE: R $ 1,090.00 or up to 10x R $ 109,00
SUÍTE QUADRUPLO SUPERIOR: R $ 1400,00 or in up to 10x R $ 140,00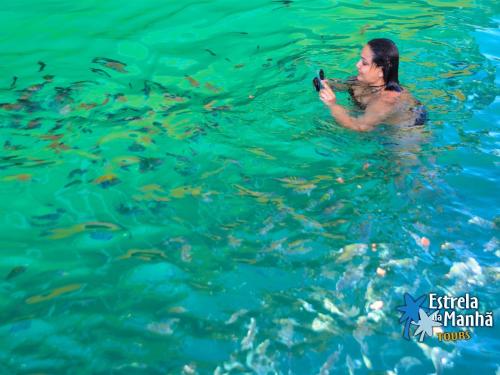 High season
Apto Standard ground floor:
SINGLE / DOUBLE: R $ 990,00 or up to 10x R $ 99,00
TRIPLE: R $ 1287,00 or up to 10x R $ 128,70
Apt Standard Upper floor:
SINGLE / DOUBLE: R $ 1029,00 or up to 10x R $ 102,90
TRIPLE: R $ 1,341.00 or up to 10x R $ 134,10
SUÍTE QUADRUPLO SUPERIOR: R $ 1700,00 or up to 10x R $ 170,00
PAYMENT UP TO 10 X WITHOUT INTEREST AND NO ENTRY OR VISIT WITH 10% DISCOUNT (bank deposit)
* Values ​​valid according to statement. Except in holiday packages and local parties
** Low season - from 03/01/2017 to 12/16/2017
*** High season - from 12/17/2017 to 2/8/2018